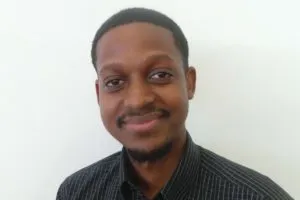 How long haveyou been with CMH Honda Pinetown?
I started as a sales executive 2 months ago. I am fairly new but it already feels like home. We are a tight knit family. I work in the used car department.
What is the best part of your job?
I would have to say that the best part of my job is making my customers smile. It really touches me knowing I have given them exactly what they have required and I get to share such a memory with them .
What is your favourite sport/team/player and sporting memory?
I am an avid soccer supporter and I support Real Madrid. My favourite player can only be the all-time great; Cristiano Ronaldo. My favourite memory is every single time Madrid beats Barcelona. Especially when they play in Barcelona.
What is your favourite Honda car?
The Honda Type R. I love the look and the way it handles on the road. It's a beast all-round .
What is dream destination?
Most definitely the USA , I would like to go to Atlanta specifically. I like the music that has come from those parts. I would love to go there and see my favourite artists perform.