The Honda Amaze was rated as one of the safest entry level car available out of 27 cars reviewed by the Automobile Association. An Extensive testing criteria and assessment of active and passive safety features.
We decided to highlight 5 reasons that make the Honda Amaze one of the safest entry-level cars available.
While Airbags are generally standard on most cars, not all entry level models have airbags or Dual Airbags fitted. Airbags have been proven in reducing fatalities and serious injuries in conjunction with the seatbelt.
Advanced Compatibility Engineering (ACE) is a special type of engineering designed by Honda that re-directs collision energy away from the driver and passenger and minimises damage to colliding vehicle.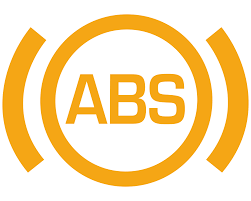 Anti-locking Braking System (ABS) and Electronic Brake Force Distribution (EBD) are two overlooked key elements that is vital to the safety of the vehicle. Fortunately most vehicles come standard with this feature as well. The ABS system prevents locking of the tyres during sudden hard braking allowing the driver to manoeuvre the vehicle while braking and EBD allows sufficient braking to the correct wheels to avoid skidding and sliding.
The Honda Amaze is fitted with a level 4 Security system, Auto-locking as you drive away, Iso-fix anchors and Seat belt Reminder making it one of the safest entry level car
All Honda models include a 3 year AA Roadside assistance and a 5 year or 200,000km Warranty.
0315807900
https://www.cmhhonda.co.za/cmh-honda-umhlanga/